April Lunch with Anne Jessopp, Chief Executive of The Royal Mint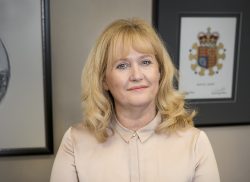 Location: Village Hotel
For our April lunch, which is kindly sponsored by Hygrove Homes, we will be welcoming Anne Jessopp, the Chief Executive of The Royal Mint as guest speaker at the Village Hotel in Swansea.
The lunch will be held on Friday 5th April and our members and their guests will be treated to a two-course lunch whilst being able to take full advantage of the opportunities to network with other members of the business community from across the Swansea Bay City region.
Our guest speaker was appointed Chief Executive of The Royal Mint in February 2018, ten years after joining the company as HR Director and became the first female Chief Executive in the organisation's 1100-year history. She has held several roles during her time with the company including 'Director of Consumer' and was proud to be part of the team that launched the organisation's latest visitor attraction, 'The Royal Mint Experience', which had over 100,000 visitors in its first year.
A particular area of focus during Anne's career, which has included time spent at Rolls Royce and Procter and Gamble, has been working with companies who are developing their culture and undergoing significant change. She brought this experience with her to the Royal Mint and has led the strategic diversification of the business, resulting in significant growth that has been based on understanding their customers and delivering the services and products that meet their needs.
Anne's talk will touch on how she has led companies through change in her career and the importance of evolving your business to ensure you aren't left behind your competitors; invaluable and timeless advice that is applicable to anyone in business.
Tickets to Swansea Bay Business Club's April lunch with Anne Jessopp are priced at £25 for members and £32.50 for non-members. This will include a two-course lunch.
Bookings will close at midnight on Friday 29th March, one week before the event.
The lunch will be held at the Village Hotel in Swansea and guests are asked to arrive from 12:15 for a 1:00pm lunch.
To avoid disappointment early booking is recommended.
Remember: You can pay online by card – just choose the Paypal option upon checkout. You do not need a Paypal account, just look for the option to 'Pay by card' on the Paypal login screen.
Paying by Cheque: If you would like to pay by cheque please choose "pay by cheque" at the payment options page. You will be emailed payment instructions.
Refunds/cancellations can only be made/requested no less than seven days prior to any event.
Members & Non Member Prices
Individual members may book member priced tickets for them and one guest.
Corporate members may book unlimited tickets at member prices.
Non-members can join the club for as little as £40 per year. Click here to join the club.
For all payment options you will receive a confirmation email which serves as your invoice.
For all queries relating to your event booking, please contact [email protected].
The event is kindly sponsored by Hygrove Homes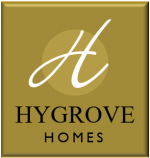 Event Sponsor: Hygrove Homes