Bank of England Briefing Breakfast 2020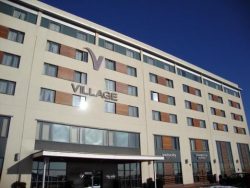 Location: Village Hotel
Swansea Bay Business Club is delighted to again partner with the Bank of England Agency for Wales in hosting their free-to-attend Breakfast Briefing.
The 2020 event will take place on Friday 13 November.
Please be advised that as usual the talk will be strictly off the record and media are not invited to attend.
Timings – 7.45am- 9.30am. This is a free event.
More info to follow soon.
Vegetarian options will need to be pre-ordered before the event.
To avoid disappointment early booking is recommended.
For all queries relating to your event booking, please contact [email protected]swanseabaybusinessclub.com.
Event Sponsor: