Bank Of England Briefing Breakfast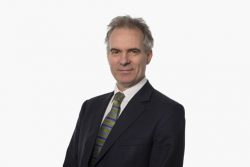 Location: Village Hotel, Swansea
Swansea Bay Business Club is delighted to again partner with the Bank of England Agency for Wales in hosting their free-to-attend Breakfast Briefing on Friday, 15 November. On this occasion we are delighted to welcome Dr Ben Broadbent, Deputy Governor of the Bank of England, as guest speaker.
These important briefing sessions are held by the Bank of England after The Monetary Policy Committee publishes its latest quarterly Inflation Report, setting out its expectations for inflation and growth in the UK economy over the next few years. As such, these events provide invaluable insights for members of the business community.
Dr Ben Broadbent became Deputy Governor in 2014. Prior to that, he was an external member of the Monetary Policy Committee. In addition to his membership of the Monetary Policy Committee, Financial Policy Committee and Prudential Regulation Committee, he has specific responsibility within the Bank for Monetary Policy, and shared responsibility for the Bank's International macroeconomic analysis, strategy and engagement.
He was formerly an Economic Adviser at HM Treasury, Assistant Professor of Economics at Columbia University and Senior European Economist at Goldman Sachs, during which time he wrote widely on the UK economy and monetary policy. He graduated in Economics from Cambridge University and has a PhD in Economics from Harvard.
Please be advised that the talk will be strictly off the record.
If the event is full please email [email protected] to be added to the reserve list.
Bacon rolls, coffee and tea will be served at the breakfast.
7.45am- 9.30am.
This is a free event.
Vegetarian options will need to be pre-ordered before the event.
To avoid disappointment early booking is recommended.
For all queries relating to your event booking, please contact [email protected]swanseabaybusinessclub.com.

Event Sponsor: