Season Launch Lunch 2020 with Colin MacLachlan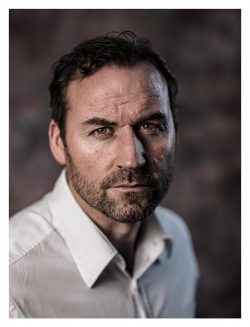 Location: Marriott Hotel, Swansea
The Club's chosen charity for the next two years will be ABF The Soldiers' Charity, the national charity of the British Army which provides a lifetime of support to soldiers, veterans and their immediate families when they are in need.
Swansea Bay Business Club is therefore delighted to launch our new season with a forces themed lunch, when we will welcome our new president for the next two years, Alan Brayley. We will welcome Colin MacLachlan, star of Channel Four's captivating reality TV drama 'SAS: Who Dares Wins' and Channel 5's 'Secrets of the SAS', as guest speaker at the Club's Season Launch lunch at the Marriott Hotel. With over 25 years of security and risk related experience, Colin has been involved in a number of high profile and daring missions. Only a handful of men have been involved in hostage negotiations, hostage rescue, and been a hostage themselves, and Colin is one of them.
The lunch, sponsored by Call of the Wild, will go ahead on Friday 7th February and our members and guests will be treated to a two-course lunch, whilst taking advantage of the opportunities to network with the business community from across the Swansea Bay City Region.
Colin joined the army in 1989 and after nine years in the Royal Scots passed selection into 22 SAS. He has waded through swamps in Sierra Leone to rescue British soldiers, held hostage by a guerrilla gang – a mission so dangerous they nicknamed it Operation Certain Death. He was the first sniper on the scene when a hijacked Afghan passenger flight landed in London, sparking a four-day stand-off. He is now an ambassador for the Lee Rigby Foundation, Pilgrim Bandits, Veterans Garage, and NSPCC, among others.
Colin is an excellent speaker on resilience, teamwork, leadership, risk, motivation and performance. Tickets to Swansea Bay Business Club's Season Launch lunch with Colin McLachlan are priced at £25 for members and £32.50 for non-members. This will include a two-course lunch.
The lunch will be held at the Marriott Hotel in Swansea and guests are asked to arrive from 12:15 for a 1:00pm lunch. The event will come to a close around 4pm.
Bookings will close at midnight on Friday 31st January, one week before the event.
To avoid disappointment early booking is recommended.
If the event is full please email [email protected] to be added to the reserve list.
Vegetarian options will need to be pre-ordered before the event.
Main – Braised Beef Wellington, mash potato, root vegetables & rich gravy
Vegetarian Main – Root Vegetable Wellington, with tomato and basil fondue
Dessert – Bread & butter pudding with custard
Remember: You can pay online by card – just choose the Paypal option upon checkout. You do not need a Paypal account, just look for the option to 'Pay by card' on the Paypal login screen.
Refunds/cancellations can only be made/requested no less than seven days prior to any event.
Members & Non Member Prices
Please choose member tickets for all members and their guests. Non members can join the club for as little as £40 per year. Click here to join the club.
For all payment options you will receive a confirmation email which serves as your invoice.
For all queries relating to your event booking, please contact [email protected].
The event is kindly sponsored by Call of the Wild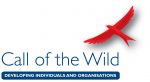 Event Sponsor: Call of the Wild