Business Club to Hold First West Wales Event of The Year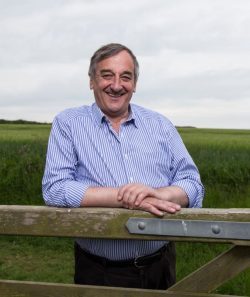 Swansea Bay Business Club will head to West Wales for the first time this year when it hosts its June networking lunch, sponsored by Castell Howell, at the Halliwell Centre in Carmarthen on Friday June 15.
Meurig Raymond MBE, the former National Farmer's Union President, will be present at the event as guest speaker and will join members and their guests from across the Swansea Bay City region.
President of Swansea Bay Business Club, Paul Gardner, comments: "We are extremely excited to be heading back to Carmarthen for our June lunch and are eagerly anticipating hearing from Meurig.
"As a veteran of the agricultural sector, Meurig's insight in to evolving alongside his industry as it has changed over the years will no doubt be invaluable to our guests from across other industries in the fast-paced business landscape we live in today"
Meurig has been involved with the National Farmers Union (NFU) for over 35 years and his first appointment was with NFU Cymru was as a local branch chairman in 1979, which was followed by his election as Pembrokeshire County Chairman in 1989. He held several other roles in the following years before the Pembrokeshire-born farmer was elected as UK President in 2014.
A Fellow of the Royal Agricultural Society since 2000, recognition for his services to agriculture came in the form of an MBE in the Queen's New Year's Honours List in 2005.
Alongside an undoubtedly fascinating talk from Meurig, where he will touch on the challenges he has had to overcome as the landscape of his industry has evolved, guests will also be afforded the outstanding networking opportunities provided by the event, with large numbers of businessmen and women from across the region in attendance.
Paul continued: "We have made a concerted effort to expand our reach further in to West Wales over the last few years, with a great deal of success. Our member numbers have risen in this part of the region and we look forward to seeing some new and familiar faces in Carmarthen."