Statement from Swansea Bay Business Club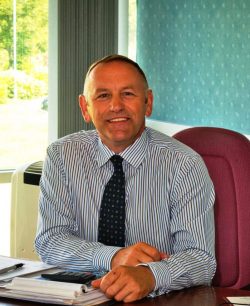 Swansea Bay Business Club reluctantly announced today its President, Paul Gardner, has resigned for family reasons, effective immediately. Deputy President, Alan Brayley, will now take his place as acting President until he takes up the Presidency next year.
Alan Brayley said: "The Board is extremely thankful to Paul for his years of service – both as President over the last year and as board member for seven years before that. We completely understand and support his decision to step down for family reasons and are grateful for his many accomplishments during his time at the Club. We wish him and his family the very best. Paul leaves having made a significant contribution to our evolution and I am now looking forward to working with the rest of the board in continuing his good work."
Paul Gardner said: "It has been an enormous privilege to have been involved with the Club during an important period of change and growth. Indeed, the Club is unrecognisable from when I joined. I am proud to have been a part of that success and to have worked with such a remarkable board who are all committed to the constant development of the Club. This has been a very difficult decision for me. I have enjoyed my involvement with the Club immensely and I wish it continued success as it celebrates its 70thanniversary this year."
Despite this sad news the club has so much to look forward to during its 70th anniversary year and we look forward to seeing you at our next event on 5thApril at the Village Hotel with former Director of BT in Wales, Ann Beynon OBE. The RNLI will remain as the Club's chosen charity until the end of the year and we are looking forward to continuing to work with them to raise money for this very worthy cause.