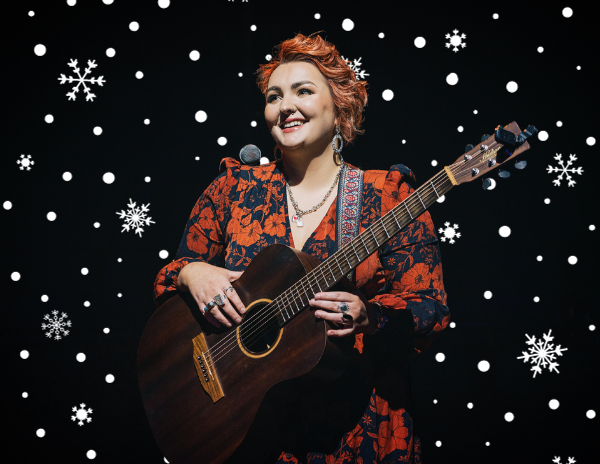 1st December 2023
Christmas Lunch
Welcome in the festive season with Swansea Bay Business Club members and guests at our annual Christmas Lunch at the Delta Hotel by Marriott Swansea. Special guest entertainment will be singer and songwriter Bronwen Lewis, as heard on The Voice, BBC Radio Wales, and the soundtrack theme for BAFTA award-winning film Pride. Sponsor TBA.
Members Only
Book Now - from £50pp
Location: Delta Hotel by Marriott, Swansea
Join Swansea Bay Business Club for our Christmas Lunch at Delta Hotel by Marriott in Swansea with special guest speaker entertainment, Bronwen Lewis, singer and songwriter.
On Friday 1st December 2023, Swansea Bay Business Club will meet at the new Delta Hotel by Marriott, Swansea (formerly known as The Marriott). Attendees at the Christmas Lunch will enjoy a delicious three-course meal, with the opportunity to network with fellow Swansea Bay Business Club members and guests from across the Swansea Bay City Region.
Bronwen Lewis has always been drawn to music, starting from the age of five when she learnt the piano. She then taught herself to play guitar at age 13 and she was selected for a Blind Audition on The Voice Series 2, where she sang a Welsh/English take on 'Fields of Gold' by Sting. Bronwen went on to gain a role in the BAFTA award-winning film 'Pride', where she sang the soundtrack theme 'Bread and Roses'. Bronwen has been gigging and writing songs since she was 15, and her first album was released in 2016 with a Welsh record label and made it to Radio Wales' Record of the Week. Bronwen's recent tour was with comedian and singer Max Boyce, with an impressive 31 sold-out shows.
This event will be open to members only initially and will open to non-members should capacity not be reached nearer to the event date. The date the event will open to non-members will be at the discretion of the Executive Board for each event.
Cancellations and amendments must be made no less than 21 days before the event. Tickets are to be purchased by over 18s only.
1:00pm – 1:15pm: Welcome and address

1:15pm – 3:00pm: Lunch commences

3.10pm – 3:50pm: Guest entertainment

3:50pm - 4:00pm: Closing remarks
Book Now - from £50pp