May Lunch with Lee Waters AM, Deputy Minister for Economy and Transport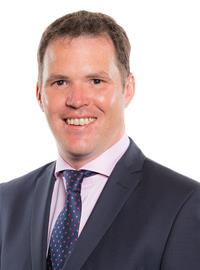 Location: Margam Orangery
For our May lunch we will welcome Lee Waters AM, Deputy Minister for Economy and Transport, as guest speaker at Margam Orangery, Port Talbot.
The lunch will go ahead on 10 May and our members and their guests will be treated to a two-course lunch whilst enjoying networking opportunities with other members of the business community from across the Swansea Bay City region.
Our guest speaker grew up in the Amman Valley, as the son of a miner, and his political career has seen him take on the role of Labour AM for Llanelli, to being appointed the current Deputy Minister for Economy and Transport. He is a former journalist and a one-time Director of the Institute of Welsh Affairs.
He has long been committed to helping to ensure that the Welsh economy is built upon firm foundations and that deprived Welsh communities are not left behind as our economy grows.
Another area of focus for Lee is the need to support SMEs as they blossom and grow, so it is in their interest to remain in Wales to the benefit of the economy here and to the benefit of the local labour market.
Tickets to Swansea Bay Business Club's May lunch with Lee Waters AM are priced at £25 for members and £32.50 for non-members. This will include a two-course lunch. This event has been sponsored by Lloyds Bank.
Bookings will close at midnight on Friday 3 May, one week before the event.
The lunch will be held at the Margam Orangery and guests are asked to arrive from 12:15 for a 1:00pm lunch.
Starter
Chicken Liver Pâté Pot, Red Onion Marmalade and Mixed Leaves
Red Lentil Pâté, Red onion Marmalade and Mixed Leaves (v) (ve)
Main Course
Roast Sirloin of Beef, Yorkshire Pudding and Horseradish
Vegetarian Lasagne, Chef's Vegetables (v)
Aubergine Parmigiana, Chef's Vegetables (ve)
Tea & Coffee
To avoid disappointment early booking is recommended.
Remember: You can pay online by card – just choose the Paypal option upon checkout. You do not need a Paypal account, just look for the option to 'Pay by card' on the Paypal login screen.
Paying by Cheque: If you would like to pay by cheque please choose "pay by cheque" at the payment options page. You will be emailed payment instructions.
Refunds/cancellations can only be made/requested no less than seven days prior to any event.
Standard two course business lunches – The event will come to a close around 3.30pm
Members & Non Member Prices
Individual members may book member priced tickets for them and one guest.
Corporate members may book unlimited tickets at member prices.
Non-members can join the club for as little as £40 per year. Click here to join the club.
For all payment options you will receive a confirmation email which serves as your invoice.
For all queries relating to your event booking, please contact [email protected].
This event is kindly sponsored by Lloyds Bank
Event Sponsor: Lloyds Bank