September Lunch With Anne Adams-King, CEO of Welsh Cycling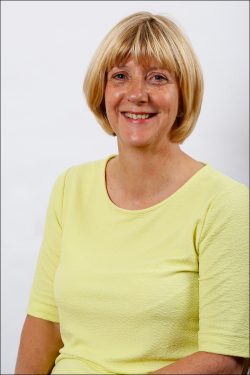 Location: Liberty Stadium, Swansea
The Club will welcome Anne Adams-King, the Chief Executive of the Board of Welsh Cycling, as guest speaker at its 20 September lunch. This event is kindly sponsored by Cycle Solutions.
Anne has impressive history of sporting achievement in her own right, as an Olympic and Commonwealth Games swimmer, before she went on to accumulate 30 years of achievement in sports management.
She will share her insights and experiences of managing relationships and leading programmes and initiatives for Welsh Cycling, Sport Wales, the Amateur Swimming Association (ASA), and Pentathlon GB.
Anne worked for Sports Council for Wales' Local Development Services, then its National Development Services, helping to set up Elite Cymru and Coach Cymru then managing National Governing Body services.
Her time with Welsh Cycling has seen the body grow and develop, during what has been a golden age of cycling in Wales, in terms of elite success on the track, increased take-up of the sport among the public, and a continued drive to see cycling to thrive, in order to nurture a new generation of top-level athletes.
Main
Charred corn fed breast of chicken, pressed autumn vegetables, roasted hazelnut crumb, Buttered spinach, madeira sauce
Dessert
Welsh honey and vanilla crème brûlée, homemade shortbread
Guests are asked to arrive from 12:15 for a 1:00pm lunch. The event will come to a close around 3.30pm
To avoid disappointment early booking is recommended.
Remember: You can pay online by card – just choose the Paypal option upon checkout. You do not need a Paypal account, just look for the option to 'Pay by card' on the Paypal login screen.
Refunds/cancellations can only be made/requested no less than seven days prior to any event.
Members & Non Member Prices
Individual members may book member priced tickets for them and one guest.
Corporate members may book unlimited tickets at member prices.
Non-members can join the club for as little as £40 per year. Click here to join the club.
For all payment options you will receive a confirmation email which serves as your invoice.
For all queries relating to your event booking, please contact [email protected].
This event is kindly sponsored by Cycle Solutions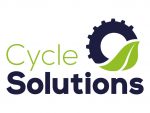 Event Sponsor: Cycle Solutions