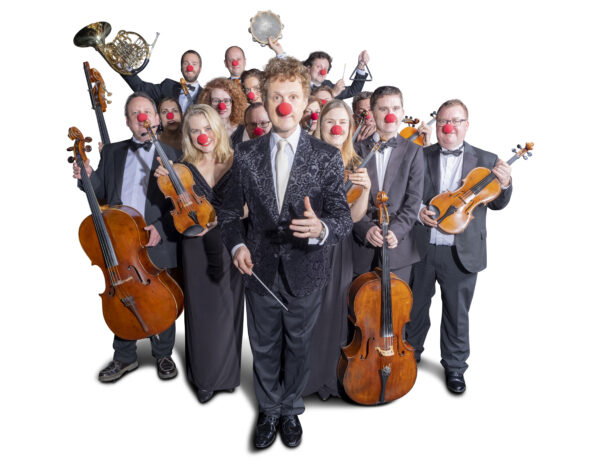 16th November 2023
Beaujolais Day
Celebrate Beaujolais Day with Swansea Bay Business Club at our annual event at Swansea Arena with special comedy and musical entertainment courtesy of the world-renowned Rainer Hersch Orkestra. Sponsor TBA.
Guests Welcome
Book Now - from £65pp
Location: Swansea Arena
Join us at Swansea Arena for Swansea Bay Business Club's biggest ever Beaujolais Day event which promises an afternoon of comedy and musical entertainment courtesy of the world-renowned Rainer Hersch Orkestra.
On Thursday 16th November 2023, Swansea Bay Business Club will host its Beaujolais Day celebration at Swansea Arena where attendees will enjoy a delicious three-course meal and an afternoon of fun and laughter whilst enjoying some unique entertainment!
Rainer Hersch and his classical 'Orkestra' are a comedy-concert blended act, having performed on every major comedy stage in Britain and abroad.
Rainer is a conductor, pianist, comedian and broadcaster who has performed in over thirty countries across the globe and worked with hundreds of orchestras from the St Petersburg Philharmonic to the Tasmanian Symphony. He has fans all over the world, with his YouTube videos which have brought over 65M views to date.
Rainer graduated from Lancaster University in 1985 and started his working life in concert agencies, managing some of the great artists of the world.  At the same time, he developed a hobby – performing stand-up comedy on the London circuit. Short, unpaid slots led to longer, paid appearances which gradually developed into a parallel career.  In time, Rainer realised that this was his true vocation and gave up his last straight musical job, Touring Manager of the London Festival Orchestra, to enter the world of professional comedy.
Almost thirty years later, this unique training has kept him in constant demand – combining laughter with music. In addition to conducting orchestras around the globe, he has built up a considerable reputation as a broadcaster and presenter in the UK for the BBC and Classic FM.
Click here to see the full Orkestra in action!
This theatrical performance is known for its comical take on classical music and invites members of the audience to participate for an afternoon of Beaujolais Day fun and laughter!
Buy a table, attend individually for networking, come with your friends, your colleagues, your customers, and clients!
Tickets are open to members and non-members so be quick and book yours today! Tickets are £65 for members and £75 for non-members.
We are also offering Table Sponsorship from just £850 for Corporate Members – For this you will receive a table of 10 placed at the front of the room, complimentary refreshments for your table (please enquire for options), you and your guests will be invited to our VIP area before the lunch, and your company logo will displayed during the event and within our table plan booklet. For further information please email [email protected].
The event will close around 4.30pm after which you may choose to carry on festivities in a Wind Street venue of your choice!
Or stay and join us for the after party in the Arena VIP lounge,
5pm – 7pm, all invited!
Cancellations and amendments must be made no less than 10 days before the event. Tickets are to be purchased by over 18s only.
3:15pm: Event sponsor introduction

3:20pm - 4pm: Guest entertainment

4pm - 4:30pm: Closing remarks

4:30pm - 5pm: Final networking

5pm – 7pm: After party in the Arena VIP lounge

All invited
Book Now - from £65pp